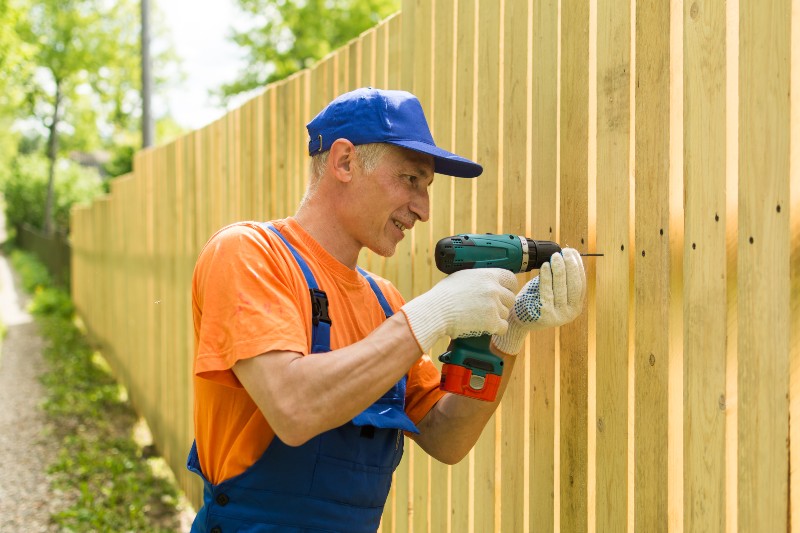 Fence Company Near Me - Austin, TX
CALL FOR AN ESTIMATE
Whatever the case may be Fence Repair Austin is here to help you. We strive to be the best fencing company in the Austin, TX area. All of our contractors have many years of experience working in home fences and commercial ones. Honesty is one of our core values. When we give you a Free quote, we'll tell you the cost of material and the cost of labor. We'll not try to take advantage of you by increasing the prices or surprising you with hidden fees. When we schedule you you have our word that we'll be there the exact day and time we promised you. And if we find something different when we arrive to your property that may cause the price go higher or that could get us behind in the delivery day we'll let you know as soon as possible. If you have any specific questions about your next fence project call us now so we can help you. Typing the phrase fence company near me in Austin, TX has become very popular nowadays. This usually means that home or property owners are in need of a new fence or they just want to repair the current one.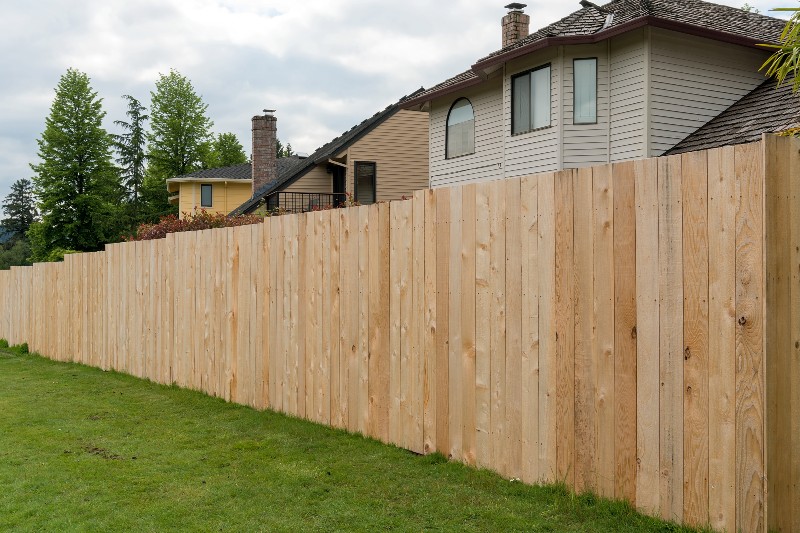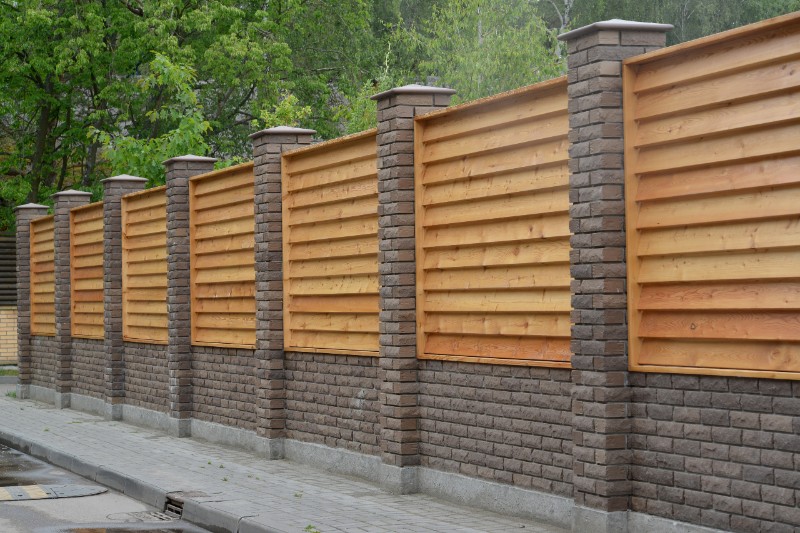 Services We Offer
Chain Link
Fence Repair
Vinyl Fences
Deck Building
Porch and patios
Pergolas
Walkways
Fence Replacement
Wood Fence Installation
Schedule An Estimate
CALL NOW (512) 690-0773
What kind of fence is best for my home?
Every home is different and every home owner has different taste and needs but here we will give you a couple of idea on what you might be looking for for your nest fencing project. If after reading this you still have questions, please give us a call so we can help you. Remember that ee are the best fence company in Austin, TX.
What kind of Fence is best for my Home?
Building a fence around your property is similar to building a wall. Your choice of fence will have a significant impact on the outside style of your property and will also provide some significant benefits for your house, such as security, safety, and privacy.
Making a fencing choice for your property can be challenging because there are so many options available with different material. Consequently, there are many different types of fences accessible, such as wood fences, brick wall fences, precast concrete fences, chain-link fences, aluminum fences, etc.
Usually seen in commercial settings, Chain Link Fences are nonetheless a popular choice among homeowners who want to safeguard their property and protect their pets. Additionally, it is durable, carefree, and long-lasting. It's a popular option for covering a lot of territory because it's relatively simple to install.
In the United States, Vinyl Fencing is the option that is expanding the quickest. Vinyl, also referred to as plastic fencing, is not the most affordable material, but many adore it because it requires little upkeep.
Aluminum Fencing is a substitute for wrought iron if you like the way it looks but don't want to pay as much or worry about rust. Actually, one of the most elegant and fundamental types of fencing is aluminum. It provides a distinctive, high-end aesthetic without the expensive maintenance associated with ornamental iron.
Since Bamboo can be cultivated naturally, many people seeking environmentally beneficial solutions could favor bamboo. It is appealing and sustainable at the same time. Although it is a form of grass that grows quickly, bamboo is more durable than wood and other types of wood.
It just depends! There are numerous considerations when selecting fencing for your property, from price and durability to the local environment. We advise limiting your choices based on aesthetics and price, and after that, obtaining various quotations from builders as well as details on what typically works well in your region.
Our greatest concern is the safety of our homes. For the most part, we view our homes as safe havens that provide us with comfort and tranquilly. We can achieve the same result by fencing our dwellings. A well-built fence protects our property from trespassers, prevents stray animals from entering, enhances the building's architecture, and beautifies the surrounding area. If you are looking for wood fence installation then give us a call today so we can help you.
In addition to enhancing beauty and protecting specific homes and pieces of land, fencing provides a sense of solitude. The community's safety is ensured by the fence's height and design standards.
What is a Chain Link Fence?
A fence with a zig-zag design constructed of zinc or steel wire is known as a Chain-Link Fence. Chain-wire, wire-mesh, and rhombic mesh are further names for chain-link fencing.
One of the most popular and commonly used metal fences overall is the chain-link fence. It is made up of posts, rails, fittings, and other hardware to form a framework, which in turn supports a stretched-out chain-link mesh that is fastened to it. Each component of a chain-link fence is available in a range of weights, coatings, and thicknesses that can satisfy various specifications and meet criteria.
There are numerous materials, sizes, and aesthetic possibilities for chain-link fences. Both household and business uses are appropriate for them. This kind of fence is a suitable alternative for temporary fencing and can be used to limit access to a space for a predetermined amount of time.
Chain Link Fences are simpler to install than other types of fencing. This project may be finished in a small amount of time if you employ a professional fence installer rather than trying to do it yourself. The advantage is that after he or she completes the task, you won't need to do anything else.
Places you should know in Austin, TX
Fence Repair Austin
Hours of Operation
Mon 7:30 am - 7 pm
Tue 7:30 am - 7 pm
Wed 7:30 am - 7 pm
Thu 7:30 am - 7 pm
Fri 7:30 am - 7 pm
Sat 7:30 am - 7 pm
Sun Closed