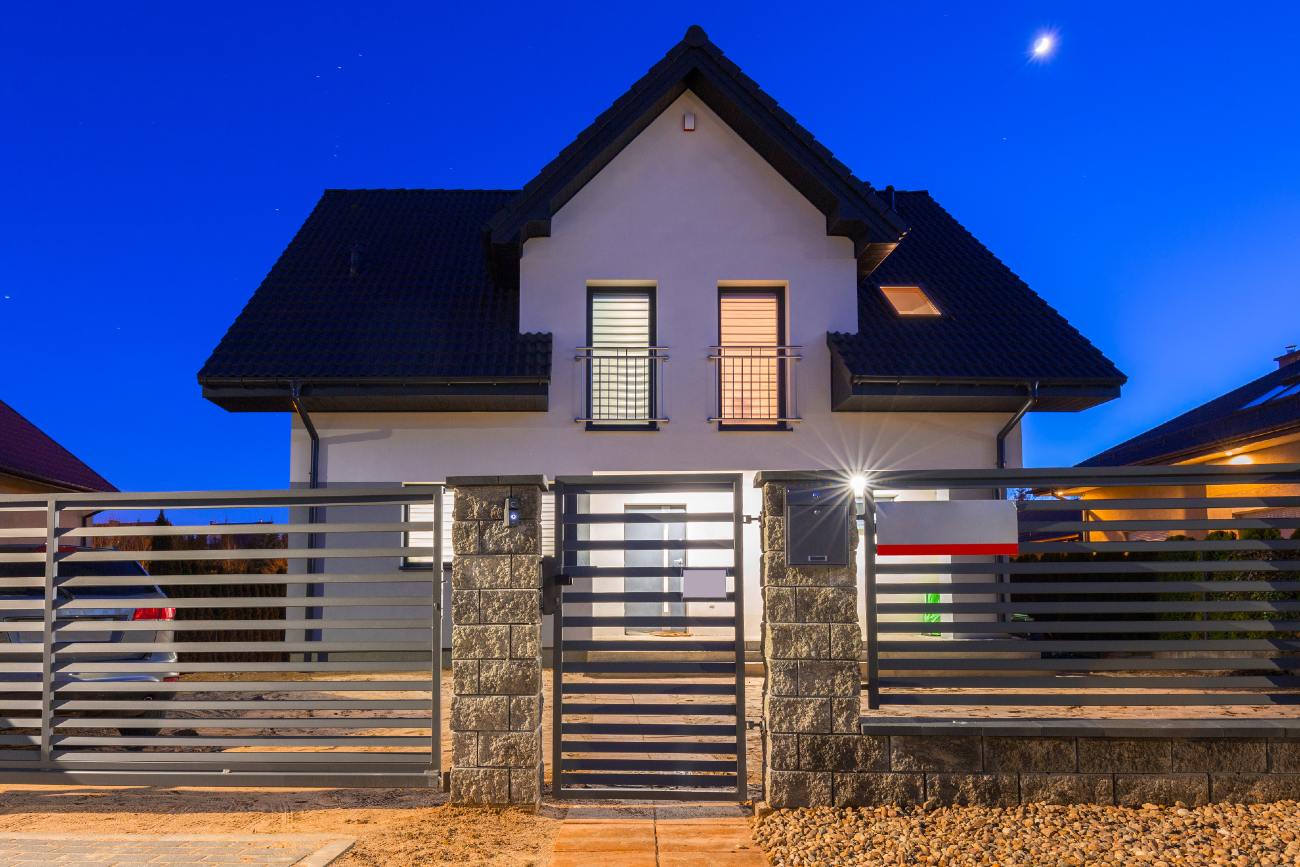 Fence Repair Austin - Austin, TX
We are a local family owned fence repair company in Austin, TX with more than 20 years of combined experience. We service all the surrounding areas including Round Rock, Cedar Park, Pflugerville, Georgetown, Leander, Liberty Hill and beyond.
If you think it's time to replace your fence give us a call and we'll explain the options you have. Not all fences are equal and every home has it's unique need. Let the experts help you decide which material to choose and the design that match your home without exceeding your budget. Remember a home fence is not a luxury but a basic need.
Chain Link Fences
Fence Repair
Vinyl Fences
Walkways
Fence Replacement
Deck Building
We have installed hundreds of fences around the city. Our crew is equipped to work on small projects as well as on big projects. Part of our customer service is advice our customers on the type of material they should use to accomplish their goals. We believe that a happy customer will recommend us with their relatives, friends and neighbors, that's why we strive to provide the best quality work and the best experience for each of our customers. Give us a call today to get a free estimate.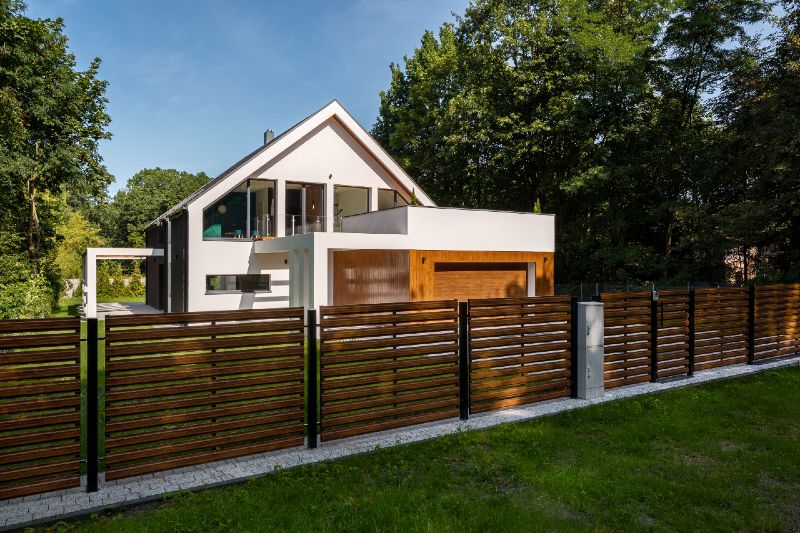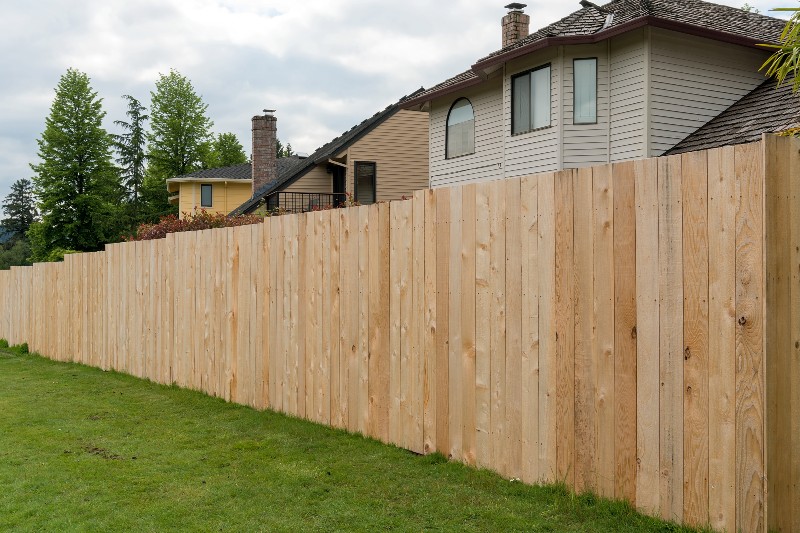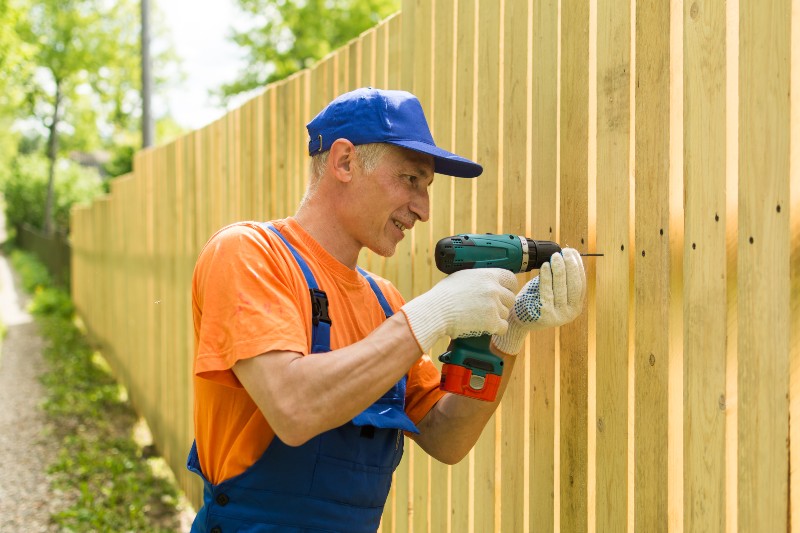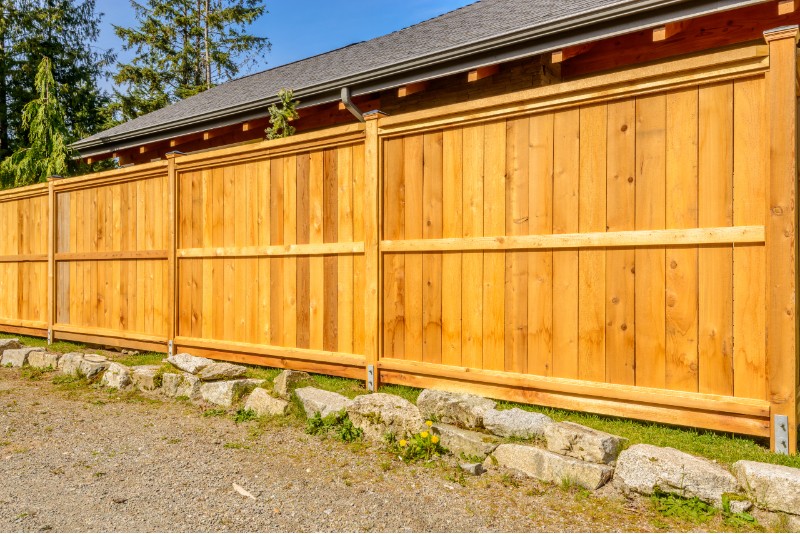 Fence Company Near Me Austin, TX
If you typed on your phone or computer the phrase Fence Company Near Me in Austin, TX it means it's time for you to replace your fence. It also means that you are currently looking for a local fence company near me that can help you achieve your goals without breaking the bank. We take pride in our quality work and affordable prices. If you need a quote please give us a call so we can start helping you with your project; we want to answer all the questions you may have.
Request A Quote
The most common material used for fence repair companies in Austin are wood; this could be pressure-treated or cedar. Cedar last longer but need to be stained every 3 years making the pressure-treated a more attractive option due to low maintenance. You could use metal posts instead of wooden posts which will last longer but will increase your budget. You have the option of choosing a 6 feet tall or a 8 feet tall fence. If you use a 8 feet tall posts and pressure-treated pine you will need to use three 2 x 4 rails to avoid the pickets to bend over time. Please call us so we can advise you better on what to choose.
Do you need a permit to build a fence in Austin?
Fortunately, in the state of Texas general contractors including fence builders don't need a  license to work on fence repair and replacement. That means that homeowners don't need to apply for any permits to the city of Austin to have their fence repair or complete replacement. Which in turn could be both good and bad. It could be bad because everybody could become a fence contractor even if they don't have any experience on the subject. On the other hand, it could be good because the homeowner can get the project done in no time since there is not paperwork submitted or applications sent to the city, and most of the time this process takes long. We recommend that every time you are about to replace your fence talk to your neighbor to split the costs and to allow the contractor to access the side that belongs to your neighbor. That way you avoid any misunderstanding, and the cost of the project is easy shared between the two of you.
How tall can you build a fence in Austin?
You can go as tall as the city and HOA allows it. Another factor to consider is your neighbor. You may be wondering who pays for fence between neighbors. If the fence looks like you are trying to avoid them at all that can send the wrong message. The city of Austin has some regulations on how tall you can go when building your fence. We recommend talking to your HOA first so they can guide you on this.
Remember before you hire a local fence contractor you should already know what you are trying to accomplish but if you have any questions or doubts about the type of material you need to use, they can give you some suggestions and explain the differences in materials and costs.
Most fences are standards which means they can go as 6 feet tall or 8 feet tall, if you want something more customize you will have to apply or call the Austin city limits.
Austin is a beautiful city where people really appreciate their privacy, but what happens if my neighbor damage my fence? A lot of homeowners in greater Austin find themselves with a old or poor built privacy fence. Most of them decide to replace it with chain link or just update to a better wood material and sometimes they choose vinyl. Fences not only give homeowners privacy but also could add value and aesthetic to the house. The downside is that replacing a fence could be a costly investment. If they are built using a quality material such as cedar or red cedar it could increase the cost of the project. With the inflation in the country a typical side of a fence (it will depend on the length of the side) could cost you anywhere from $3,500 - $6,000. Now if you choose to use metal posts instead of wooden post the price will be much higher.
Here are somethings you need to know about replacing your fence
Because the cost of materials is always changing, the first thing you need to know is that if you got a quote a year or even 6 months ago, the current price of the same material could be higher.
In Austin, TX the cost of a brand-new fence could range between $3,500 -$6,000 depending on the length of the side in feet and also if the terrain has a slope or if you are using metal posts and if the high of the fence is 6 ft or 8 ft.
Another thing to consider is that material costs are different from labor. Most companies will give you a quote which includes the cost of the material, sales tax and the labor. The labor will be according to the amount of work and days needed to complete the project.
Most homeowners opt for wood instead of chain link or any other material. Two of the best wooden materials are pressure-treated pine and cedar. Cedar is the costliest of the two of them.
If the project includes three rails, or gates for both sides, then again, the price will increase. So, before you hire someone you need to understand what exactly you are looking for when replacing your current fence.
In the city of Austin and surrounding areas you will find a few common types of fences. The most popular of all is the traditional wood fence. This is more economical and more aesthetic. The cedar fence is one of the most durable and rot resistant. Depending on the neighborhood you live you could consider building a chain link fence. This is also a great option if you want a durable fence. Another typical type of fence you will find in this city is the vinyl one. This is relatively a newer option but are becoming very popular due to low maintenance, this type is also durable. We need to keep in mind that this type cannot be painted. Some homeowners prefer to choose other type due to the fact that vinyl cannot be customized to the color of their preference. On the other hand other homeowners choose this type because they create uniformity and they are better looking.
Though wooden fences have a longer lifespan that can range from 12 to 30 years depending on the quality of the wood and how well you maintain it. This doesn't mean that, apart from all these issues, your fence will need repair because you cannot control the weather. When there is heavy rainfall, harsh winds, or snowfall, it will affect your fence and it may get damaged or even break depending on the severity of the weather. The other factors include vandalism or vehicles destroying the fence, which is rather more common than we could have imagined.
The question now is how much it will cost to repair or, more importantly, straighten a fence? The current time may be on the expensive side as prices are on the rise, so you can expect some extra bucks from what you have heard or spent some time ago.
All the prices given below were calculated for the time when the website was created. If you want to know the actual prices please give us a call today!
If you were to replace everything, you would typically pay $3,500 -$5,000 to cover 50 to 80 feet with stockage panels that are 6 feet tall. Additionally, it might be as little as $1550 for a 25-foot repair. If you want a fence that is longer than 400 linear feet of 6 feet high, the price could reach as much as $20,000.
You have to keep in mind that the prices may vary according to different factors, such as the material that you are using, because the more expensive the fence material, the more expensive it will be to repair. The amount of damage also determines the amount of money that you will be spending, so that would also play a role in increasing or decreasing your cost. You can save on labor costs if you can do it yourself.
The ideal material for privacy fences is determined by several criteria, including your budget, local climate, and personal preference. Here are some popular privacy fence materials:
Wood: Wood is a popular material for privacy fences because it has a natural and traditional appearance. Because of their durability and resistance to rot and insect damage, cedar and redwood are popular alternatives.
Vinyl fences are popular due to their low maintenance and durability. They are available in a variety of colors and styles, and they are resistant to decay, insect damage, and fading.
Composite fences are comprised of a blend of wood fibers and plastic, giving them the natural look of wood while providing the durability of plastic. They require little upkeep, are resistant to decay and insects, and are available in a variety of shapes and colors.
Bamboo fences have a distinct and exotic appearance and are an environmentally sustainable solution. They're also long-lasting and resistant to decay and insects.
Finally, the ideal material for a privacy fence will be determined by your personal preferences as well as the unique needs of your land.
The simplest technique to repair a fence will vary depending on the sort of damage. These are some general guidelines for simple fence repairs:
Examine the damage: Inspect the fence to see how badly it has been damaged. Is it a shattered board, a missing post, or a sagging panel?
Collect the required equipment and materials: Depending on the extent of the damage, you may require a hammer, nails or screws, a saw, a drill, or replacement boards or posts.
Repair or repair broken sections of the fence: Remove the damaged section of the fence and replace it with a new board or post, or repair it with nails or screws.
Strengthen weak areas: If the fence is weak in particular places, reinforce it with more nails or screws or add braces for added support.
Complete the repair: Sand down any rough edges or surfaces before painting or staining the repaired area to match the rest of the fence.
Generally, the most basic technique to repair a fence is to identify the problem and replace or repair any broken pieces. But, for more complicated fence repairs, it is recommended to seek the assistance of a professional.
The height of a privacy fence is determined by various factors, including your desired amount of privacy, local zoning requirements, and the fence's purpose. These are some pointers to consider when determining the height of a privacy fence:
Verify local regulations: Before deciding on a fence height, go with your local building or zoning authority to discover the maximum height permitted in your area. Fence height may be restricted in some communities or subdivisions.
Assess your privacy requirements: Consider the principal function of your fence. If you want complete seclusion, you'll need a fence tall enough to block out any surrounding houses' views. Take into account the height of your house as well as any trees or other structures that may impede the view.
Assess the purpose of the fence: If it is intended to keep pets or children in, a shorter fence may suffice. A higher fence may be required if the barrier is intended to provide security.
Consider aesthetics: The height of your fence should match the style of your home and landscaping. A tall fence may overpower a tiny yard, but a lesser fence may appear out of place in a bigger space.
Ultimately, the height of your privacy fence should strike a balance between your desire for seclusion and local requirements, as well as the aesthetics of your property. It's a good idea to check with a professional fence contractor to assist you determine the proper fence height.
These are the city coordinates: 30.2672° N, 97.7431° W
Austin is the capital of Texas. It's surrounded by the Hill Country region.
One of the things that makes this city so special is the University of Texas, home of the long horns football team.
This city is also known as the live music capital of the world. Lady bird Lake is one of the main attractions of the city. Every year this city celebrate what is known as south by southwest festival.
The current population is about 1 million people.
These are the zip codes we serve in Austin, TX
Here are the zip codes for Austin, TX:
78701, 78702, 78703, 78704, 78705, 78712, 78717, 78719, 78721, 78722, 78723, 78724, 78725, 78726, 78727, 78728, 78729, 78730, 78731, 78732, 78733, 78734, 78735, 78736, 78737, 78738, 78739, 78741, 78742, 78744, 78745, 78746, 78747, 78748, 78749, 78750, 78751, 78752, 78753, 78754, 78756, 78757, 78758, 78759
Neighborhoods you should know in Austin, TX
Avery Ranch is a beautiful neighborhood located about 20 miles north of Downtown Austin. The cost of living here is a little high compared to other areas of the city but the safety and school district is worth the investment.
Steiner Ranch is another beautiful place to live in. It's a growing community and have a beautiful view and acces to the main roads of the city.
With over 35 neighborhoods, Steiner Ranch lies along the Colorado River in Travis County's 78732 zip code.
Important places you should know about this city
The Austin School District was founded in 1881 and it covers certain areas of Round Rock, TX, Cedar Park, TX and Pflugerville, TX.
About Austin Police Department: The main office is located at 715 E 8th St, Austin, TX 78701.
This department counts with a annual budget of $443.1 million. With this the department can support around 2,484 personnel. Among the personnel we can find approximately 1,809 officers. Besides employing officers the department employs 24 K-9 police dogs and 16 horses.
Another important place you should know about this city is St. David's North Austin Medical Center. If you ever find yourself or your loved ones in need of the best medical attention possible this is the place to go. This medical center is located at 12221 N Mopac Expy, Austin, TX 78758.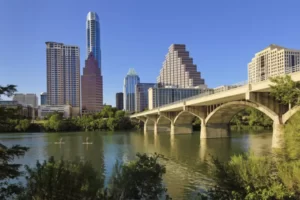 Fence Repair Austin
Hours of Operation
Mon 7:30 am - 7 pm
Tue 7:30 am - 7 pm
Wed 7:30 am - 7 pm
Thu 7:30 am - 7 pm
Fri 7:30 am - 7 pm
Sat 7:30 am - 7 pm
Sun Closed